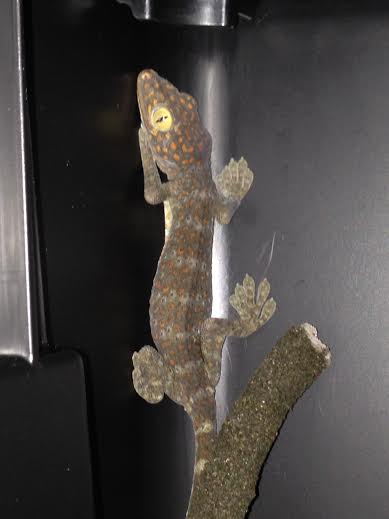 I got this Tokay today, no I didn't want anther one bu someone had brought him back up to the store, they were to scared to get bit they weren't feeding him/her (didn't bother to check).
Hes already eating some crickets and dubia
This is a decent picture of very thin.
Also update on my baby Tokay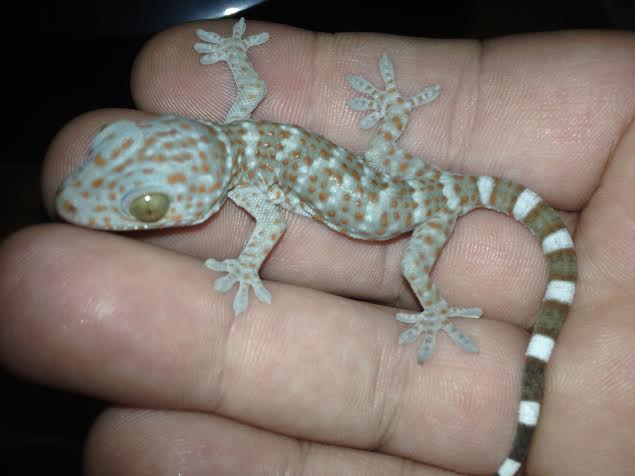 Hes starting to calm down a bit already, and eating quite also.
I've been picking him 1-2x most days for a couple minutes, hes to the point were today he crawled right in my hand. Long way to go still!